Bol Brac history
Island Brac, now Croatia, was inhabited probably in Mesolithic, but for sure in Neolithic. After, in the II. Millennium, during time of metal cultures, island Brač was inhabited by Indo-European Illyrians who were cattle-breeders.



The Romans were not founding settlements but were organizing farmhouses (villa Rustica).
At the end of the 8th or the beginning of the 9th century, Croatians from Neretva came to island Brač. They pressed the Romanized autochthons Illyrian population.
At that time, island of Brac was under the Franks. At the beginning of the 11th century, the Venetians took over these areas. Mid-century, Brac was a part of the Croatian state during the reign of Petar Kresimir IV.
In the 12th century, these areas were officially a part of Byzantium, but were governed by the Venetians. During the reign of the king Koloman in 1107, Brac was a part of Croatian-Hungarian state. But in 1135, Venice conquered Brac, only to fall under Byzantium again for a short while in 1170, since already in 1180, it again became a part of Croatian-Hungarian state. Andrija II., Croatian-Hungarian king donated Brac to Krk Dukes Frankopans.
Bol Brac culture
BOL CULTURAL SUMMER. Almost everyday you can enjoy the guest performances by well-known theaters, renowned musicians, popular singers and local cultural groups performing local dances, songs and plays...

FOLKLORE GROUP "KREJONCA" was founded in Bol, on 4 August 1999, with a desire to rescue from oblivion the traditional heritage of its ancestors and to preserve the original national treasure of exceptional cultural value.

CULTURAL AND HISTORICAL MONUMENTS. In Bol and its immediate vicinity you can see numerous cultural-historical monuments and construction achievements which testify to Bol's long and rich history and tell many legends...
ART GALLERY "BRANISLAV DESKOVIC". Art gallery "Branislav Deskovic" is located in Bol port in the renaissance-baroque palace, which is one of the most valuable Croatian art galleries with over 300 paintings and sculptures...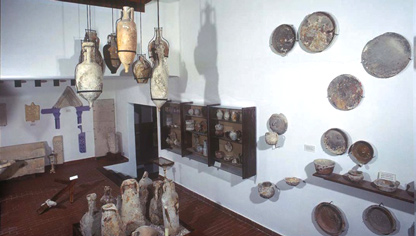 Source: www.accommodation-bol.com