At the beginning of the 20th century tourism in Dalmatia started developing. Bol had everything: beautiful pebble beaches streching alog the whole coast, with Croatia's top beach - Zlatni rat, crystal clean blue sea, perfect climate, drinkable fresh water and wooded areas surrounding everything. However, tourism in Bol realy started in 1923.
That year first youth holiday colony was organized.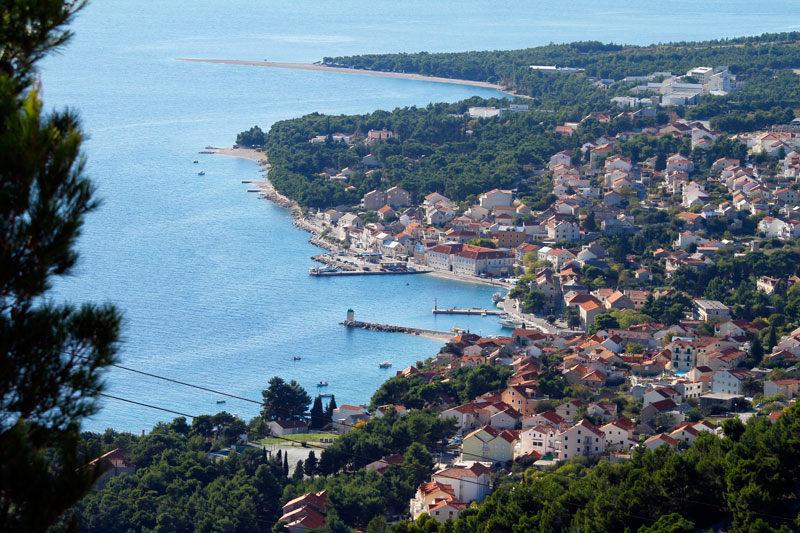 The members of the Youth Holiday Association used the primary school building which was the biggest and the most beautiful building in Bol to serve as hotel. The colony was functional 30 days per season and he guests were students. This was the first sign of real tourism in Bol.
In 1927, a man came along who can rightfully be considered the pioneer of Bol tourism and hotel industry. His name was Ante Vidosevic. That same year, he started renovating the residential house into a hostel, which received its first guests in 1928. The official work permit was for the hostel of category III, which on the ground floor has a kitchen and a little restaurant and 4 rooms on the first floor.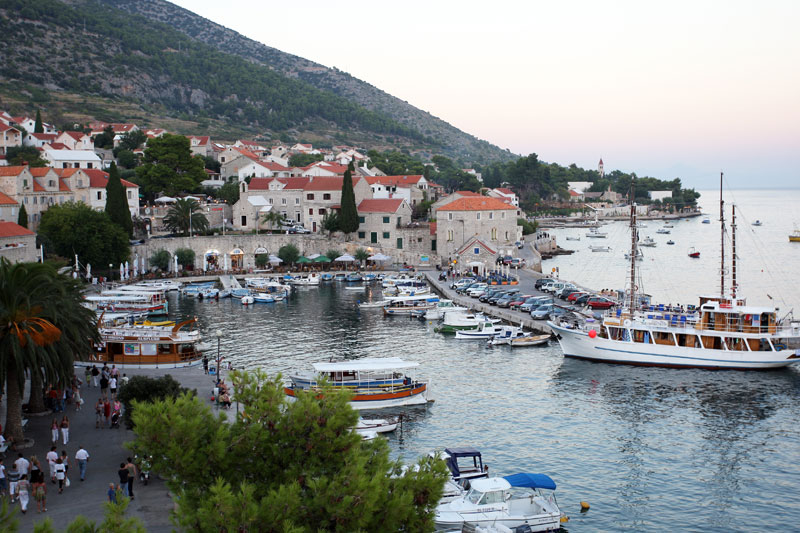 In the next couple of years it was increasing its capacities and grew into "Board and Lodging Vidosevic". Following his example, several other households decided to receive tourists which resulted in opening of several hostels (Board and Lodging Dalmacija, Restaurant Turketo, Restaurant Soljacic, Restaurant Marinkovic... ). Before the Second World War, Bol had the biggest accommodation capacities (63 rooms i.e. 127 beds) and achieved the best occupancy rate. At the end of the Second World War, in 1948, hotel company "Zlatni rât" was established (former accommodation capacities of Board and Lodging Vidosevic).

During the following years, the capacities were increasing slowly, mostly through adaptations of the existing houses.
In 1963, by adapting the student home, hotel "Bijela kuca" (white house) emerged. From that moment on, things started happening at an accelerated pace, and several larger hotels were built. In 1971, hotel "Elaphusa" was opened, hotel "Borak" in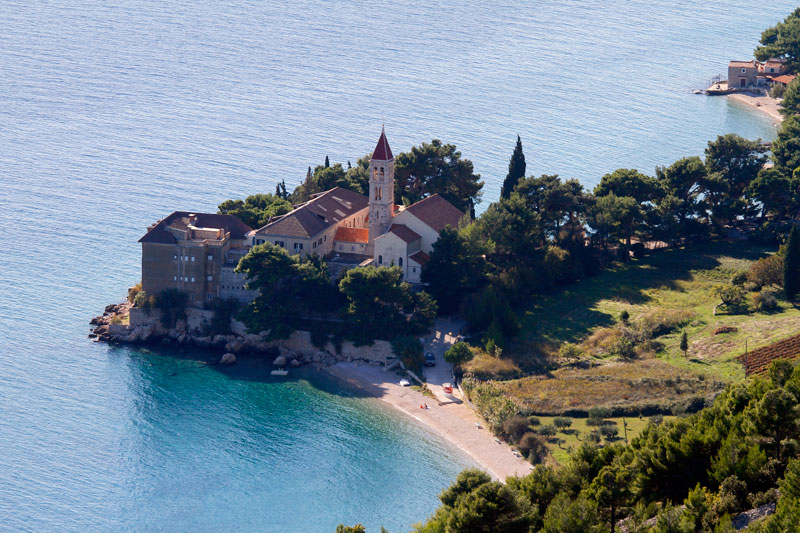 1976, and in 1984 hotel complex "Bretanide". In 1999, the new hotel complex "Bonaca" was opened.
The construction of accommodation capacities was running parallel with construction of infrastructure, objects for entertainment of guests and sports-recreational objects. In addition to hotels within the company "Zlatni rât", other accommodation capacities were being built in Bol as well. Several holiday centres were opened and private accommodation was being developed as well.
Dominican monastery was included into the tourist offer, offering a combination of nature and peace and a complete physical and spiritual relaxation to the visitor. Numerous shops, restaurants, wine-shops, taverns, coffee shops, bars, discotheques etc. and sports offer was becoming richer.
Bol developed into a tourist centre of the island and became one of the leading tourist destinations in Dalmatia.
Bol and company "Zlatni rat" received numerous recognitions and awards for their invested efforts and accomplishments in development of tourist and service quality.
Due to the fact that there was a war in these areas in the 90tees, there was a temporary stagnation in the tourist development of Bol. Today Bol is once again the inevitable tourist Mecca of Dalmatia and of Croatian Adriatic.
Source: www.accommodation-bol.com